Purpose...
The purposes for which this club shall exist are to promote interest and participation in recreational activities, related to the forests, fields, lakes and streams; to provide and maintain the facilities for the promotion of such activities; to aid in the protection and preservation of birds, fish, and game; and to conduct such other activities as are not inconsistent with the above and which are in accordance with its general purposes.
2016 Annual Club Shoot
Saturday August 20th 2016
Registration from 9 to 10am
Members, Family Members, and Guest Welcome
Kids 12 and up are also Welcome (12-16 will have there own prize pool)
$5.00 Entry Fee and $5 for each event (12-16 only $3 for each event)
Joe Nagy promises a great lunch this year
--------------------------------------------------------------------------------
Enjoying the Winter
Ice fishing on Lake Nipissing
Major Dates!! for 2016
April 23rd Work Party\Meeting
June 11th Work Party\Meeting
August 20th Club Shoot
September 10th Work Party\Meeting
November 19th (Meeting)
2015 Firearm Deer Season
Opening day 2015.. Buck Dave Roberts, Does - Ken Moser and Mark Zaller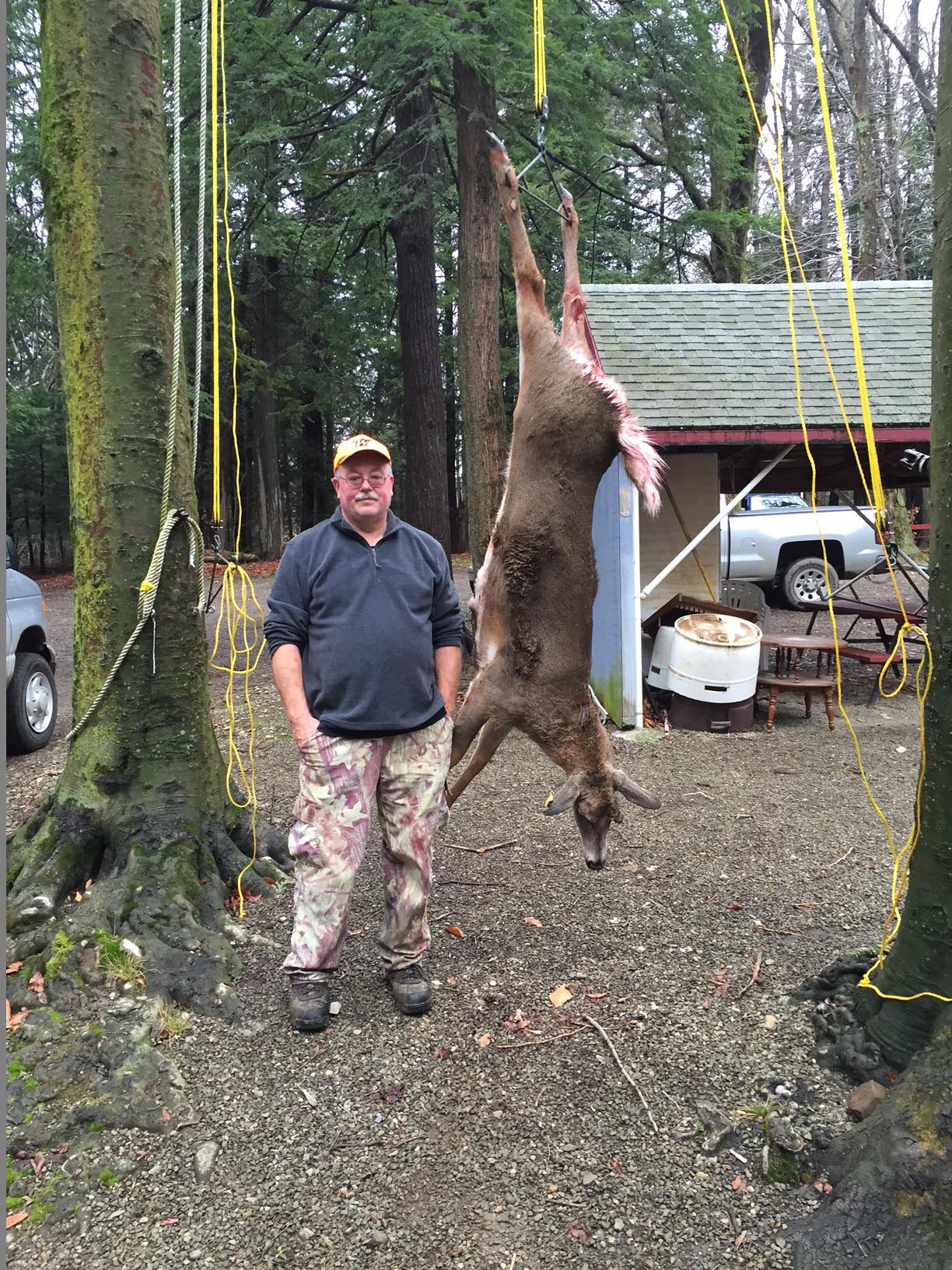 Dave Raczka - Nice Doe taken the following weekend
Preston's first Hunt a success

Just weeks after getting his hunting license, 12 year old Preston
takes 2 red squirrels with his 17 HRM Rifle..
BRG Shoot - 2015
Perfect weather greeted the members who came to the BRG 2015 Shoot
Overall Winners this year were Joe Nagy and Mark Zaller sharing 1st place
Tim Murphy taking in 2nd place
Tim Murphy taking the shot...
Joe Nagy making smoke!!
Freshly Painted Cabin Floor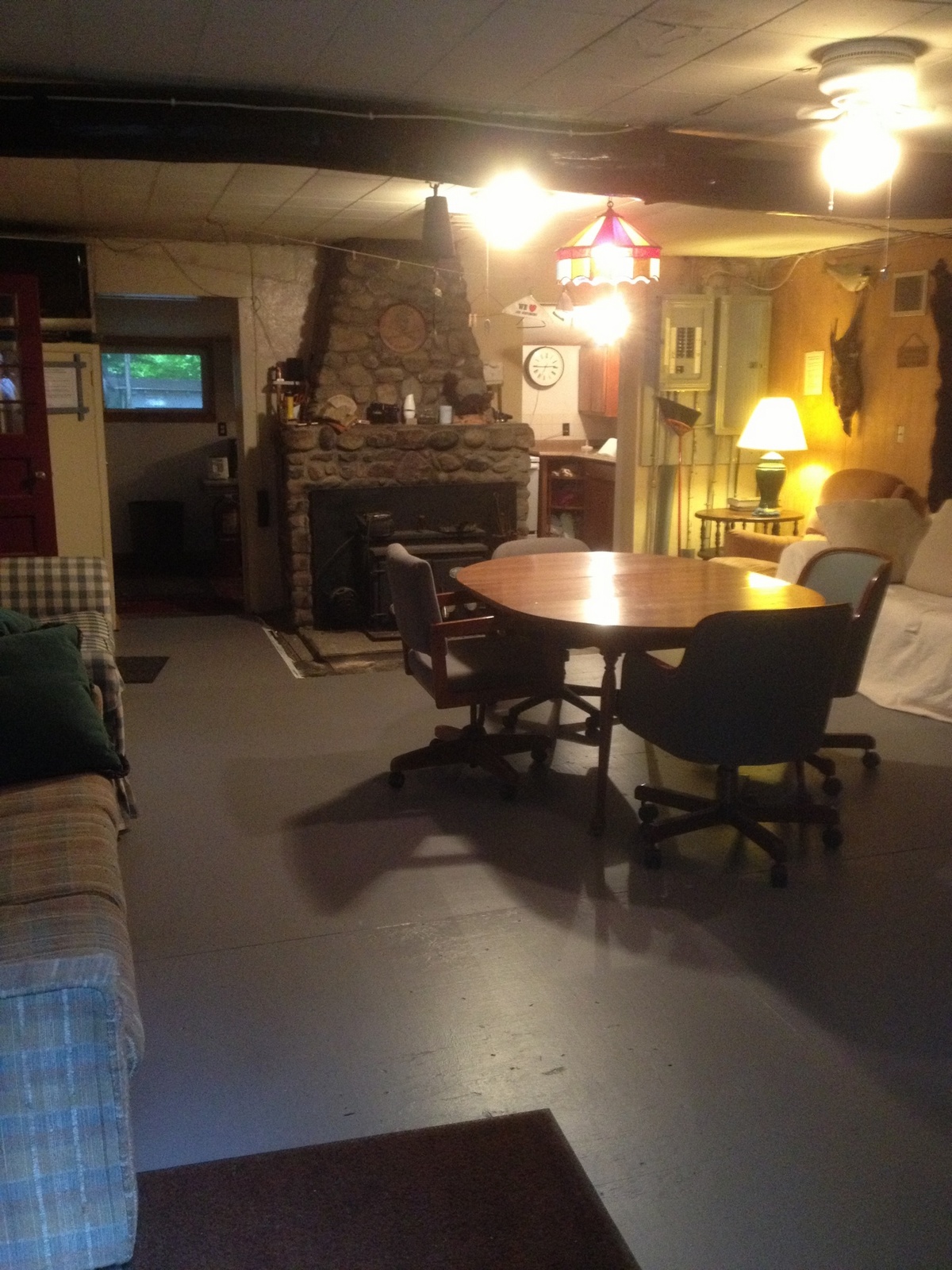 First Workparty and Meeting 2015
So a very productive workparty .. The well hand pump was repaired,
Camp grounds cleaned up, a number of trees taken down including a huge
maple near the shooting shed.. providing a nice supply of wood for campers
An awsome lunch was prepared by Rick T.
"Still the sportsman at age 82 !"

2015 Calendar is ready
2015 Events are now posted (Click Here)
New Meeting Location
Starting with the October Meeting the, Meetings will be held at the
The Boston Hotel on 5555 Genessee Street, Lancaster.
About 2 Miles east of Transit rd
Meeting starts at 8:30 pm

2014 Wood Cutting ..
BR& G Gazibo Fund Raising
Some members of BR&G would like to build a Gazibo near the Pond.
This will be funded by member donations only!! Estimated cost of $1800
Working on some type of plaque with the names of current or past members
the donation is made in the name of.. Contact the Camp Chairman (Joe Nagy)
If your interested in donating..
BR& G 2014 Annual Shoot Result

s

Perfect weather made this year's shoot even better.

Individual Events Top 3 shooters

22 Rimfire Rifle

1st Place Mark Zaller

2nd Place Bob Raczka

3rd Place Tim Murphy\Dave Raczka

----------------------------------------------------------

Centerfire Rifle

1st Place Mark Zaller

2nd Place Joe Nagy/Dave Raczka

-------------------------------------------------------------

Black Powder\Muzzleloader

1st Place Dave Raczka

2nd Place Mark Zaller

3rd Place Joe Nagy

------------------------------------------------------------

Deer Slug

1st Place Mark Zaller

2nd Place Dave Raczka

3rd Place Tim Murphy

-----------------------------------------------------------------

Archery

1st Place Joe Nagy

2nd Place Tim Murphy\Mark Zaller

------------------------------------------------------------------

Trap

1st Place Mark Zaller

2nd Place Tim Murphy\Dave Raczka
Overall Winner for 2014
1st Place Mark Zaller
2nd Place Dave Raczka
3rd Place Joe Nagy
BR&G

Club Credo: Dick Z.

In the woods, and on the water –
We're just doin' what we oughter
Shootin' deer , an' catchin' fishies –
like macho men --- not like swishies.

When we shoot a deer- we gut 'em
We catch a fish, an' then we cut 'em
If swishies saw this, they would faint
But we're not swishies – no - we ain't

We're macho men – we hunt an' fish
- and then prepare ourselves a dish
We don't depend on home made cookin'
- you think we do, but you're mistookin'.

The outdoors is the place for us –
We leave our homes, an' all the fuss
We go and practice all our trainin'

 - unless it happens to be rainin'
BR&G

April
2014 Workparty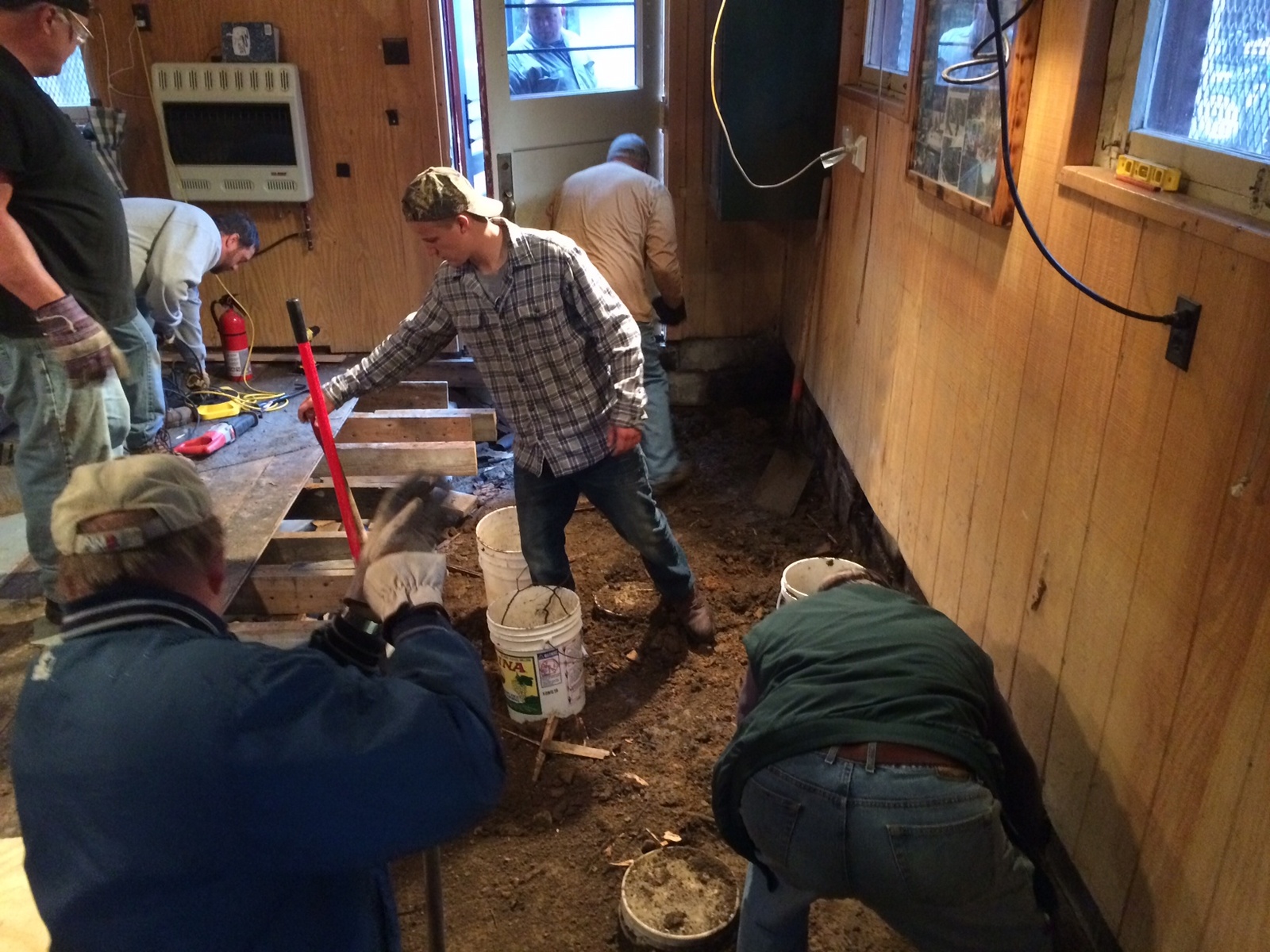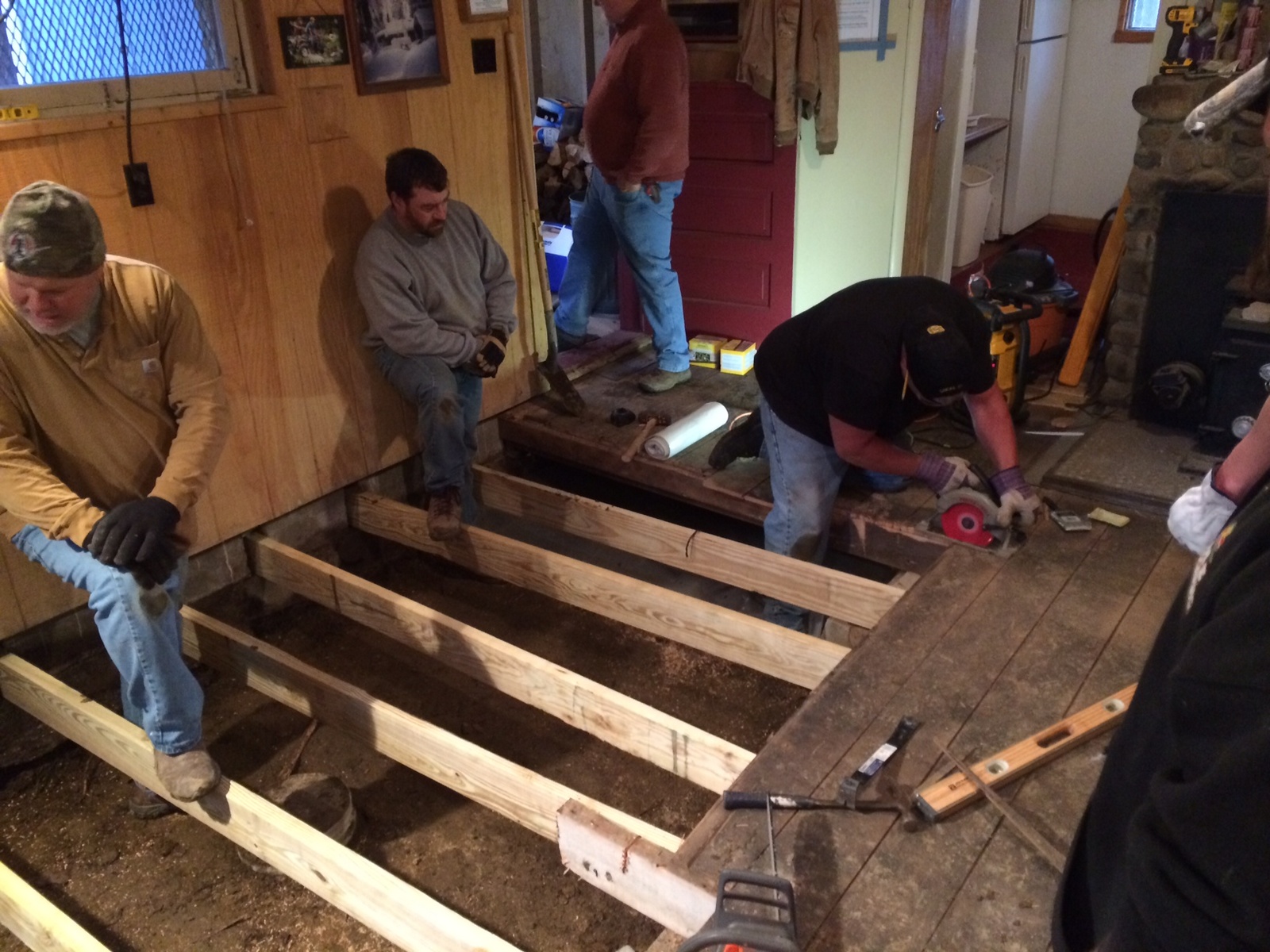 Great job by everyone.. our Camp Chair Joe Nagy was on top of everything..
BR&G

Updated By-Laws

Please download the latest By-Laws.. Important changes to paying your dues and new late fees. (click here for 2013 Bylaws)
Safe Act Information
Link to the New Law..
Below is a pretty good link for questions
New BRG Photo Page!!
A new BRG Photo Page has been created... Click this link to view
You can post your own pictures to the Photo Page ....
Send an email with the Attached picture (no Videos) to
photos.buffalorodgun.com@onlinephotofiler.com
In the Subj: Line put 1111 (very important)
In the body of your email only type in Title: (The name of your photo)
In about 3-5 minutes your photo wil be posted
Range use & Targets
Recently it has been noted that the members are damaging metal targets by shooting targets designed for rimfire bullets with large caliber pistol and rifle rounds.
PLEASE DO NOT SHOOT THE SMALL METAL TARGETS (WITH THE PVC HOLDER) WITH ANYTHING OTHER THAN 22 RIMFIRE.
The club has purchased some new targets... The shooting tree with 5 targets (22 Rimfire only), a dual large spinner for any PISTOL caliber, and a plastic BONG for ANY caliber rifle or pistol.