Purpose...
The purposes for which this club shall exist are to promote interest and participation in recreational activities, related to the forests, fields, lakes and streams; to provide and maintain the facilities for the promotion of such activities; to aid in the protection and preservation of birds, fish, and game; and to conduct such other activities as are not inconsistent with the above and which are in accordance with its general purposes.
2017 Wood cutting Party!!
Club Shoot Results
Very good turnout this year at the club shoot.. Near perfect weather and
very skilled shooting!! made it one of the best.
Combined over all winners..
1st Place Jason Sugg
2nd Place Mark Zaller
3rd Place Tyler Nagy and Ed Weisner (bigfoots son)
Event Winners
22 Rifle - Mark and Jason
Slug Gun - Jason (perfect score)
CF Rifle - Dan Jr (perfect score)
Archery - Jason
Trap - Jason
Blackpowder - Mark Zaller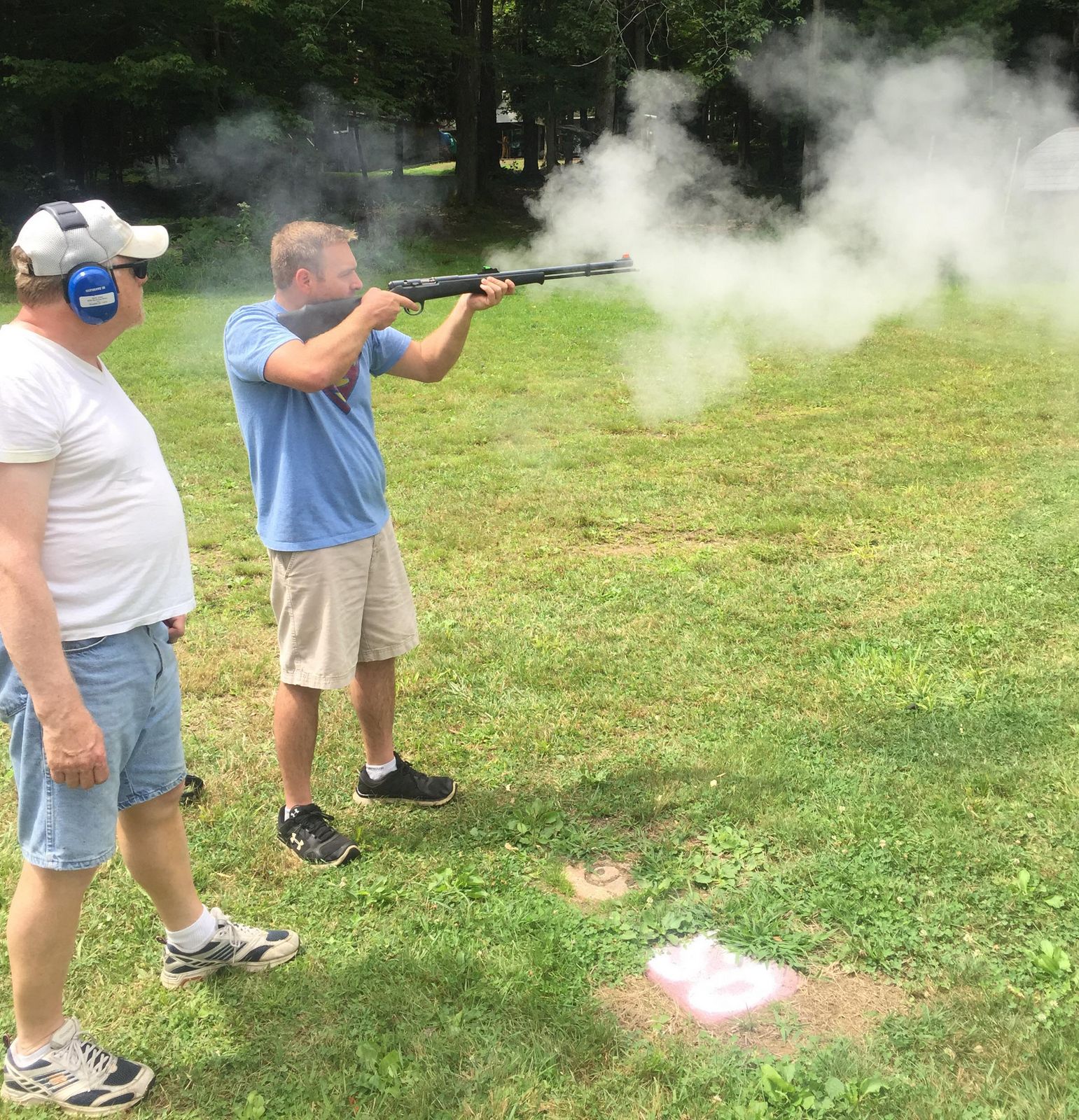 Jason Sugg takes a shot with the Muzzleloader.. Jason took overall winner!!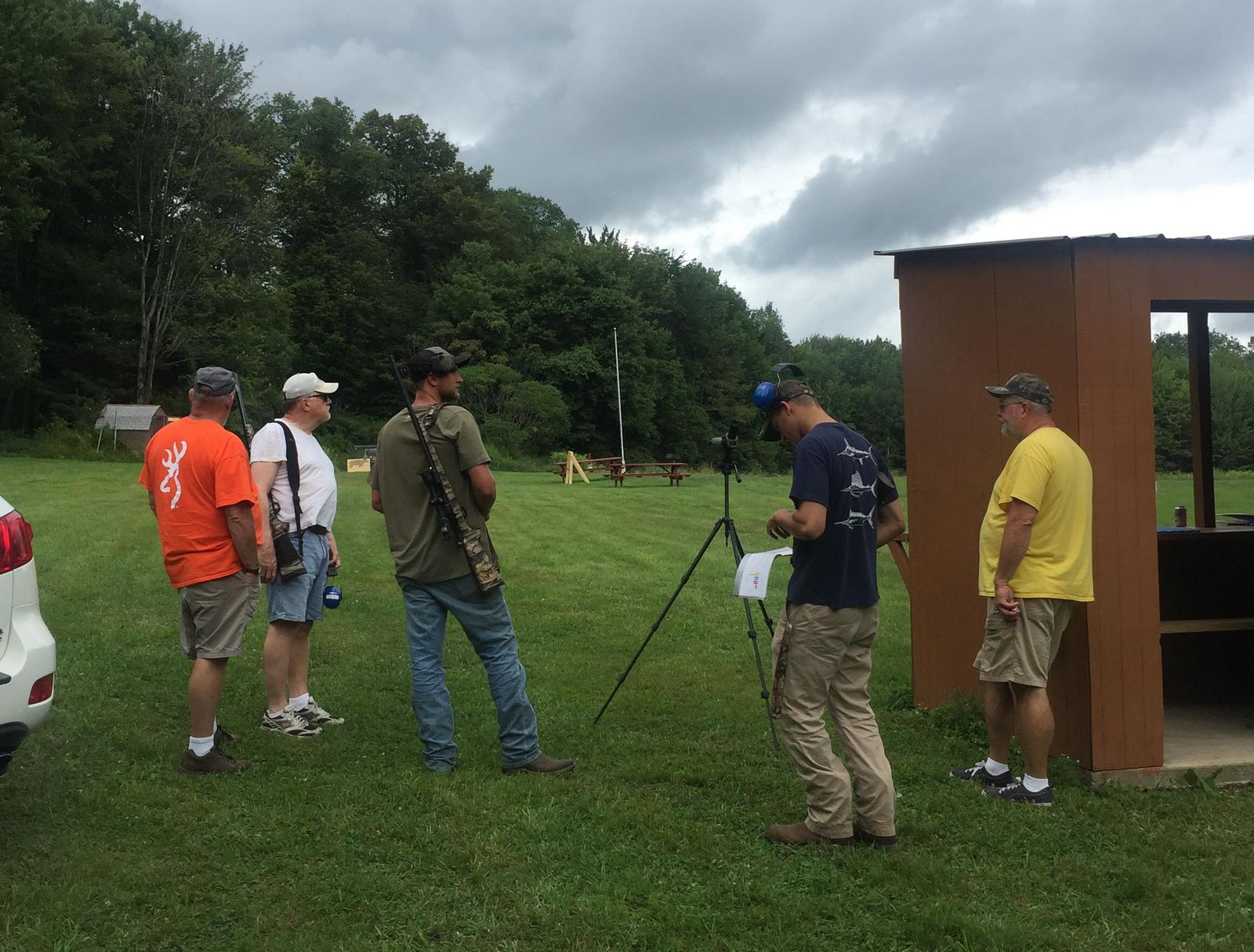 Centerfire rifle stage..Dan Roberts Jr (in the dark Blue) had a perfect score!!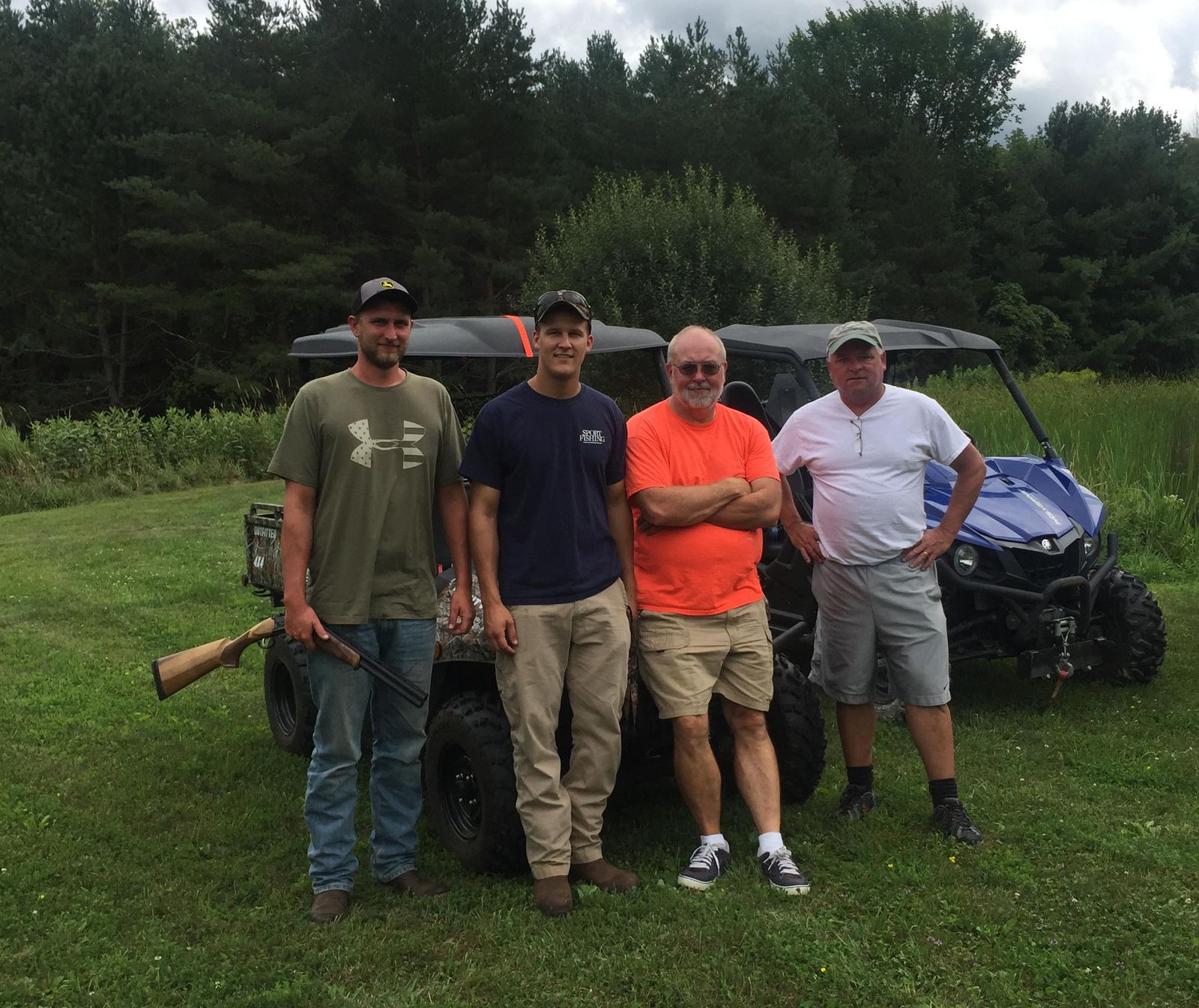 The US Olympic Trap team!! waiting for their turn
New Club Videos from High and Low
Click on image to see video!! These are large size so be patient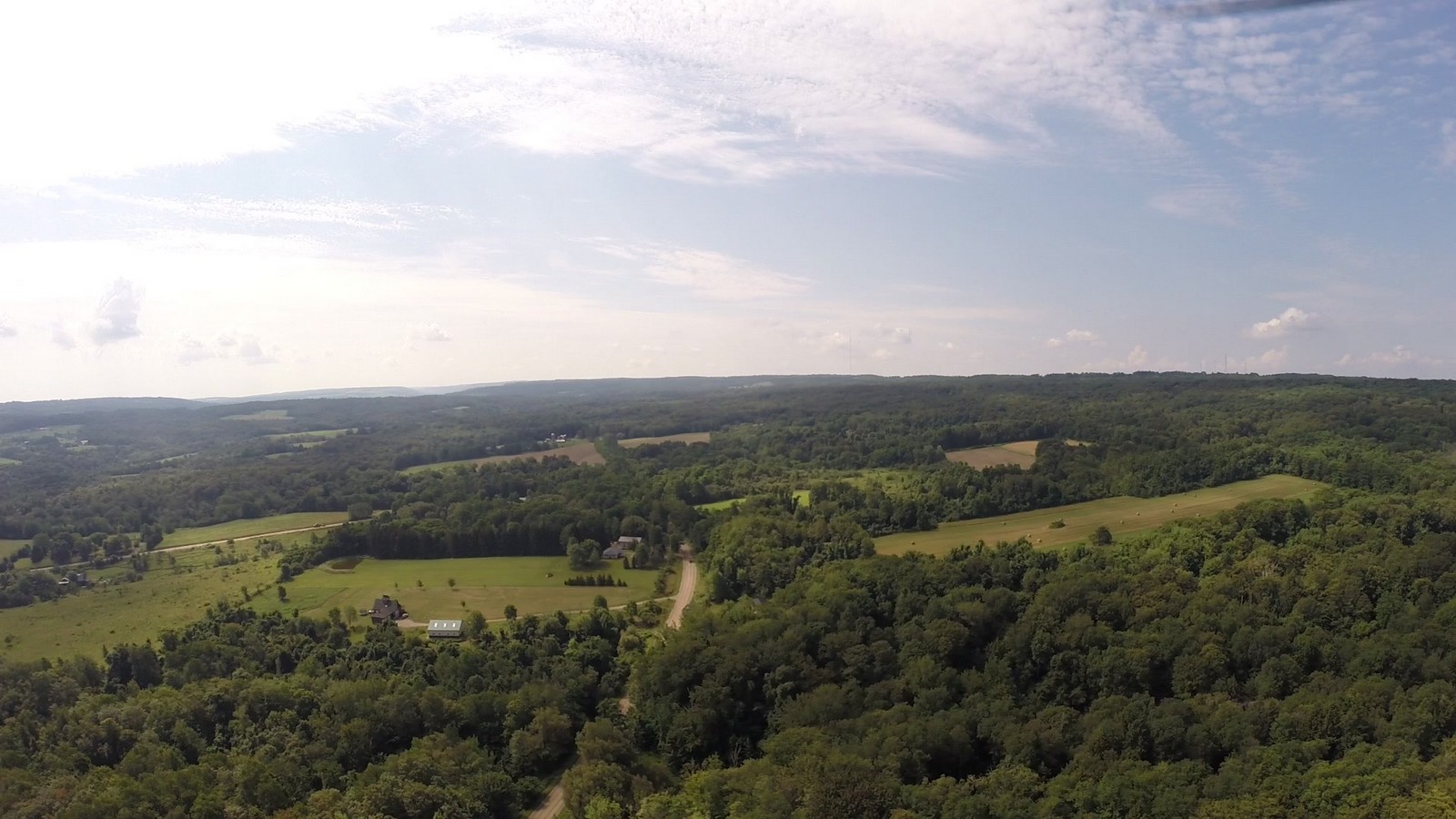 New Woodshed!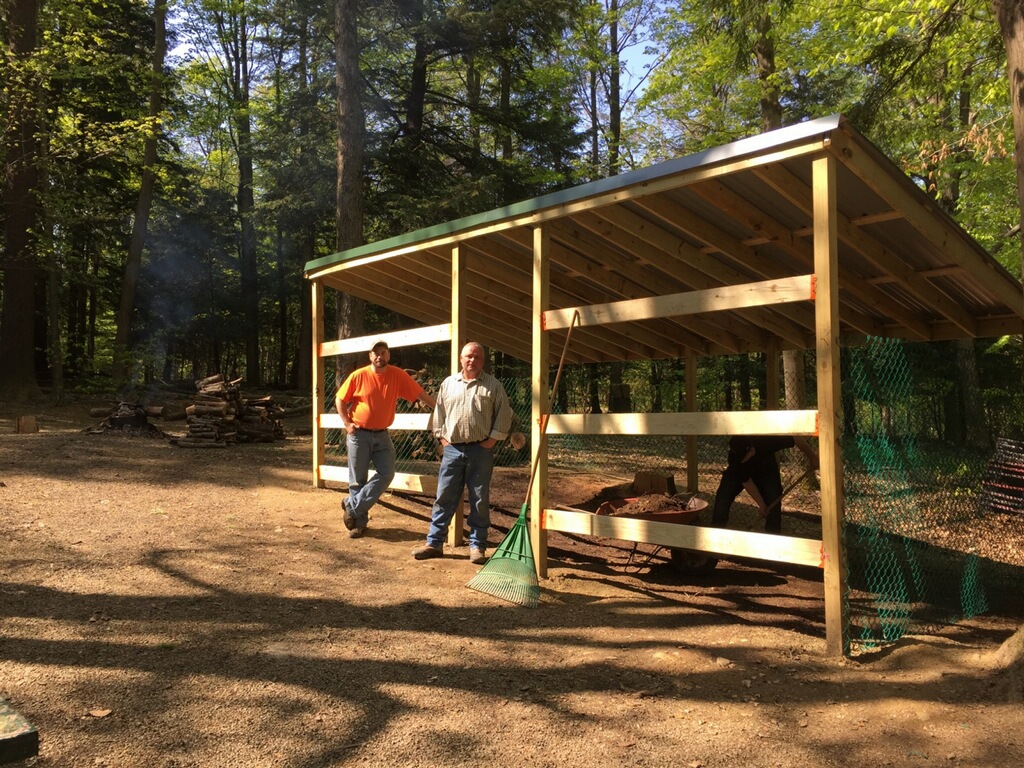 Thanks to the hard work of Joe and Ken and others.. the new woodshed is done
Because of it's size the next two work parties will be primarily wood cutting!
New Range Targets
Couple of Rules for use.. must be hanging from chains.
Rectagle target any pistol ammo any distance.
Any Rifle ammo from 100 yards only
****************************************************
Round target any Ammo rifle or pistol any distance.
No shotgun slugs or Sabots.. Splatter will damage target frames.
Please re-paint after use for the next shooter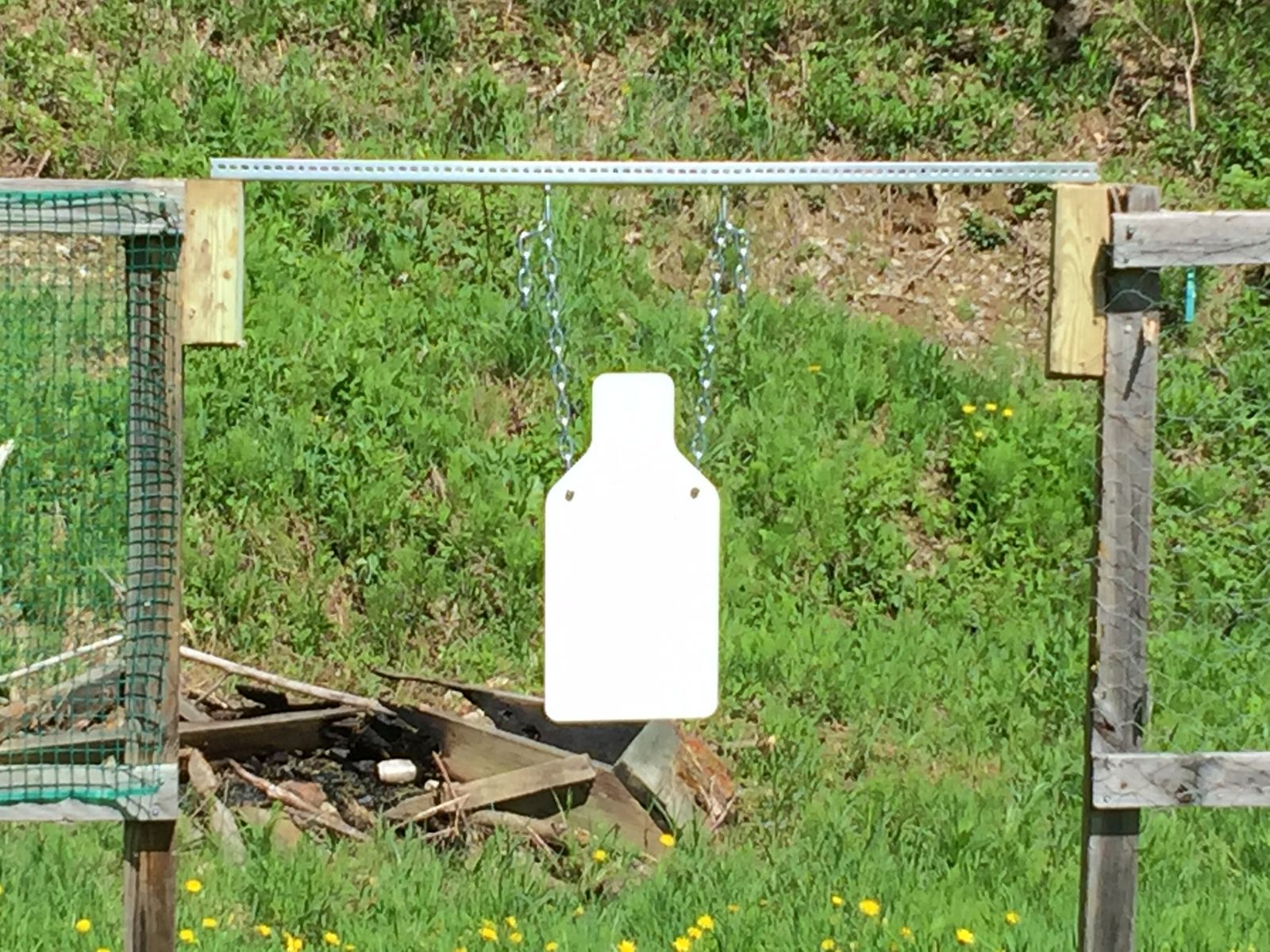 I
Major Dates!! for 2017
Feb 25, 26th Fox Hunt Meeting
March 16th Meeting 8:30 PM (Boston Hotel)
April 22nd Work Party\Meeting 6:00PM
May 18th Meeting 8:30pm (Boston Hotel)
June 10th Work Party\Meeting 6:00PM
August 19th Club Shoot 9:00AM
September 23rd Work Party\Meeting 6:00 PM
September 24th Hunter Safety
October 19th Meeting 8:30pm (Boston Hotel)
November 18th Opening Deer, Meeting 6:00pm
Major New Rule
Would like to remind members that due to a change in rules at the November meeting each applicant who is on the waiting list must make a work party. Applicants who don't make a work party will have their application fee returned. Sponsors are responsible for communicating this change to their applicant. If the applicant does not want to participate prior to obtaining membership, their application fee will be returned.

Joe Nagy requested that any member who wants to schedule a work party outside of the regularly scheduled dates call him (566-8027)at least 2 weeks in advance to arrange work, and remind the members that any special workparty must be completed prior to the fall woodcutting party.